We are fortunate to have as our guest professors: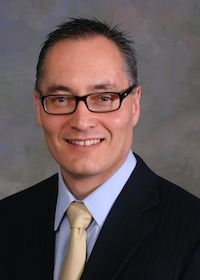 Alexander Moya, MD
Alexander P. Moya, MD, a board-certified plastic surgeon, has been employed by Geisinger Health System (Geisinger Medical Center, Danville, PA) since completion of his surgical training in 2002. He is currently the Director of Geisinger's Center for Aesthetics and Cosmetic Surgery and for the Weight Loss Body Contouring Program.
Dr. Moya grew up in northern Virginia and pursued his pre-med education at Virginia Tech, graduating with a B.S. degree with honors in Biology. He received his medical degree from Georgetown University School of Medicine, and completed his internship and residency training in general surgery at Mount Sinai Medical Center of Greater Miami. Dr. Moya then completed his surgical training with a fellowship in plastic surgery from the University of Utah.
Dr. Moya's clinical practice is solely dedicated to the cosmetic patient and includes all aspects of aesthetic surgery from facial rejuvenation to body contouring. He has a special interest and many years of surgical experience in weight loss body contouring, which led him to develop the corset body lift (corset trunkplasty).
In addition to his practice experience, Dr. Moya is a member of the American Society of Plastic Surgeons (ASAPS) and a distinguished member of the American Society for Aesthetic Plastic Surgery (ASAPS) and International Society of Aesthetic Plastic Surgery(ISAPS), a select group of plastic surgeons who have attained high levels of achievement in cosmetic surgery training, education, and experience. He also participates in the American Board of Medical Specialties (ABMS) Maintenance of Certification Program™ (Plastic Surgery).
Advanced Aesthetic Plastic Surgery Workshop